Our Practitioners
All practitioners are bound by their ethical guidelines and accrediting bodies. All will be in professional supervision for their work. Please check with individual therapists if you would like more information about their training and qualifications. You will find individual contact details for each therapist at the end of their entry.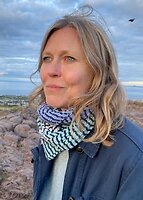 Sasha Laskey
I am a Core Process psychotherapist who believes inherent health resides at the core of every individual. Core Process Psychotherapy helps us examine the nature of who we are and how we relate with others. In attending to the present moment, we can bring mindful awareness to areas of our lives we have habitually turned away from.

My training in Core Process has consolidated an abiding curiosity into how we can fulfil our life's potential. I have a rich background in the expressive and healing arts and have worked with children, teenagers and adults for over 25 years.

I believe that transformation becomes available to us when we are met with kindness and deep listening. I offer a safe and compassionate space in which together, we can face whatever it is you wish to heal.

You can contact me via email at:
sashalaskey@mac.com
or call me on: 07778 512354
https://www.sashalaskeypsychotherapy.com/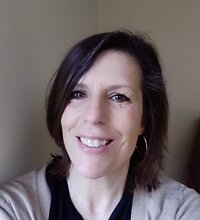 Sarah Ireland
I am a qualified and experienced psychotherapist and a skilled mental health practitioner, having previously worked for many years as a mental health nurse in the NHS.

As a psychotherapist in private practice I have been able to help people explore, manage and overcome a wide range of personal and emotional difficulties, including anxiety, depression, trauma, low self-esteem, relationship problems and work stress. I work both short and long term.

I trained with the Bath Centre for Psychotherapy and Counselling (BCPC). I have an MA and Diploma in Humanistic and Integrative Psychotherapy. I am registered with UK Council for Psychotherapy (UKCP).

07846 772384
sarahirelandpsychotherapy@gmail.com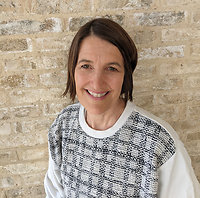 Jo Fallon
I am a Psychodynamic Counsellor with a focus on anxiety, depression, self-esteem and relationship issues. Whilst I work with all adult age groups I also particularly enjoy working with young adults.

Different people want different things from counselling. You might be feeling anxious or stressed. You might be isolated or depressed and not understanding why.

Normally I suggest that we arrange to meet for a first session to chat about what brings you to counselling. We can also explore how I might be able to help and you can ask any questions.

Often the hardest part of counselling is starting. It can feel daunting or uncomfortable talking to a stranger but it is likely that you will have a good feel for how things are going to work once you've had that initial session.

Once we've got started sessions are every week at the same time and last 50 minutes. I can offer short term support or longer term work in order to understand yourself at a deeper level.

I am a member of the BPC (British Psychoanalytic Council) and WCPS (Wessex Counselling & Psychotherapy Service) and my ongoing professional development includes courses and seminars with WCPS, the Tavistock Clinic, Severnside Institute for Psychotherapy, the West Midlands Institute of Psychotherapy and more.
I am currently offering sessions in person and on Zoom.

hello@jofalloncounselling.co.uk
07723950392
www.jofalloncounselling.co.uk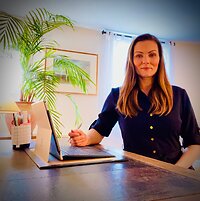 Hannah Byrne
I am a specialist child and adolescent Cognitive Behavioural Psychotherapist (CBT) running Sapling CBT. My background is in Educational Psychology and Attachment Therapy with more than 17 years experience supporting families. I offer Cognitive Behavioural Therapy (CBT) for a range of anxiety and mood disorders to young people aged 8-24. I have a specialist interest in Tourette's syndrome and trauma therapy. I offer parent support as part of the young person's treatment plan.

There are many challenges facing young people today, together we can work through these difficulties. You are the expert in your life so we work together to build a bespoke treatment plan and come up with coping strategies to help you manage. I believe we all have the potential for positive wellbeing, I will work with you to uncover what this means to you.
Sapling CBT run clinics in central Bath, Southville Bristol and the Chew Valley

Hannah Byrne
BA (Hons) MSc PgDip
Specialist child and adolescent Cognitive Behavioural Therapist

07436 702920
www.saplingcbt.co.uk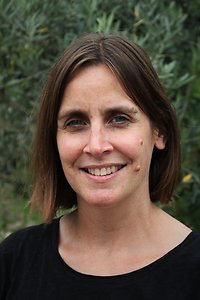 Sam Fairgrieve

Do you feel overwhelmed by your emotions? Is anxiety adversely affecting your day-to-day life? Has life lost it's meaning for you, making it hard for you to find energy or enthusiasm for anything?

It can be difficult to imagine things can be different but therapy can make change possible. Therapy can not only provide relief from distressing symptoms, but can also help you live at your highest level of capacity – free to feel fully alive and to thrive in all areas of your life.

I am a UKCP accredited and BACP registered psychotherapist, working with adults online and face to face in Bath. I specialise in an approach called ISTDP (Intensive Short-Term Dynamic Psychotherapy) which has been shown in studies to be effective with a wide range of psychological problems including anxiety, panic attacks, OCD, personality disorders, depression, relationship difficulties, self-defeating and self-destructive patterns of behaviour and unexplained medical symptoms. I work to cultivate an atmosphere of courage, honesty and openness.

Please feel free to explore my website to learn more about me and my approach, or to contact me if you have any further questions or would like to make an appointment.

07769901993
www.samfairgrieve.com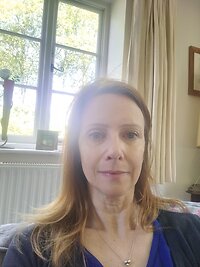 Helen Frost

Every small step opens up new possibilities: by considering therapy you are taking the first move towards a fuller life.
People are incredible in their ability to keep on going, finding the strength they need within themselves, drawing support from people around them, to put one foot in front of the other. However, there are times when we want something more – to really understand, to heal, to move forward in a different way, with awareness.

Psychotherapy provides a deeper exploration of ourselves, enabling us to reconnect with everything that we are, to free ourselves from patterns that no longer serve us and expand our horizons.

As a fully qualified, UKCP accredited, humanistic, integrative psychotherapist, I provide a safe, welcoming, relational space to support you in this work, drawing on a wide range of ideas and theories that can help us understand your experience. I have been in practise since 2017.

07947 868 975
www.bath-therapy.com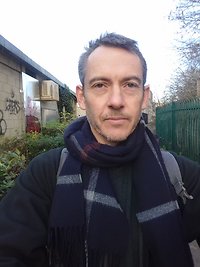 Paul Deaton
Online Therapy / Covid-19

Due to the current coronavirus pandemic I am currently working partly online. If you wish to have an initial session I am happy to arrange to do this online if you prefer.

Therapeutic Counselling

Sometimes we need help in our journeys to find out who we really are; we need a different perspective from friends and family, someone who is impartial, who won't react to what we say, and offer what 'they think' responses.

Counselling and therapy can offer this space to re-evaluate what is happening and is a chance to talk about things that perhaps no else has properly listened to.

My Approach

I offer humanistic, psychodynamic based integrative therapy; informed by Gestalt practice and aspects of cognitive therapy: working both in the short term, identifying specific problems or the longer term, which offers the chance to make real changes.

What does this mean practically? Principally, it means creating a safe setting where someone can begin to explore their own experiences and begin to work out what they properly feel. Daily life can seem like a compromise that doesn't give us the space to explore our deepest feelings and therefore change for the better is more often than not, painfully, on hold.

I completed training at the Bath Centre for Psychotherapy and Counselling, accredited by BACP & UKCP (DipHIC, distinction, BCPC). This follows a life-long interest in people, their motivations and relationships. I have a first-class degree in psychology (Bath 2001), an MLiTT in creative writing (Glasgow, 2011) and two decades of experience in mental health, both the charity sector e.g. Mind, & Changes, Bristol but also the NHS, working on acute mental health wards, as well as counselling addictions in Bristol. I also facilitate groups, and run creative writing workshops.

0777 9539869
paul@pauldeaton.info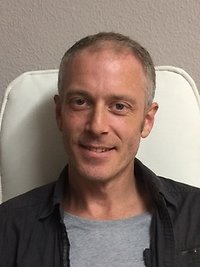 Grant Morris
I am a UKCP registered psychotherapist in training with BCPC and am currently in my fifth year of training towards a Masters Degree in Humanistic and Integrative Psychotherapy.

We all face difficulties at some point in our lives. Often it is challenging to face these difficulties alone. At these times it can sometimes be necessary to ask for support from someone outside of our circle of family or friends such as a therapist.

I am committed to providing a safe, confidential and non-judgemental space in which together we can explore difficult or complex thoughts and feelings that you are experiencing. I aim to bear witness to how it is and what it means to be you in the context of your life. I take a person-centred relational approach to therapy, at the heart of which is the relationship between therapist and client. I believe that nobody knows what is best for you more than you do. My aim is to meet you fully and empathically -as you are. I will work together with you; helping you to explore, work through and make sense of any difficulties that you may be facing in life, aiming to assist you in finding new ways of relating to yourself, to others and to the world, and move towards healing and a sense of wholeness.

07540 929380
www.Aquaesulistherapy.co.uk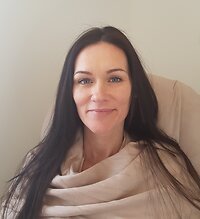 Lisa Deguillaume
I am a UKCP registered psychotherapist in my submission stage of training, with six years of experience in my private practice.

I work in an integrative way, meaning I draw on a range of therapeutic theories and models, including psychoanalytic, humanistic and existential perspectives.

There is no 'one size fits all' with therapy. Every person is unique and may need different approaches at different times.

Psychotherapy can increase our awareness of our patterns of behaviour and our less effective ways of dealing with life and relationships. Once these patterns are identified, we may find new ways of responding and relating to ourselves and others.

Working together in a confidential and safe space, we can explore the challenges you are facing so that you can live with a greater sense of well-being and authenticity.

www.lisadeguillaume.co.uk
07564 255607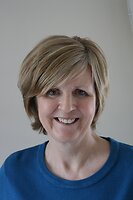 Camille Burns
Are you searching for someone to talk to about how you feel, or about something in your life which is causing you difficulties? Sometimes it can be hard to talk to others, or it can feel like you are not being heard in the way you would like. I can offer you a safe, confidential, and non-judgemental space where I will listen on a deep level to the concern that you may be seeking help with. I am a Psychodynamic Counsellor working with individual adults in open ended therapy. Depression, anxiety, loss, difficulty with life's transitions, ageing, bereavement and low self-esteem are some of the issues I work with. You may just feel stuck or overwhelmed and would like to know what's causing this difficulty for you.

In this neutral but warm and empathic space you will have the opportunity to think about yourself and the feelings you have, and gain more insight into how these may connect to earlier experiences and relationships in your life. Working together from within the therapeutic relationship we can notice, explore, understand and try and make sense of the difficulties you may be experiencing. This makes possible a growing self-awareness and a shift in the way you feel about yourself and your relationships, and foster a new sense of confidence and trust in yourself and others.

We can arrange an initial telephone call to discuss the help you may be looking for. We can then arrange an initial meeting to think further about your needs and decide whether we can work together in once-weekly 50-minute sessions.

I hold a Diploma in Psychodynamic Counselling accredited by the British Association for Counselling and Psychotherapy (BACP). I am a Member of the British Psychoanalytic Council (BPC) and a Member of Wessex Counselling & Psychotherapy (WCP). I abide by the BPC Code of Ethics and am committed to Continuing Professional Development (CPD).

Counselling@camilleburns.co.uk
07861 673969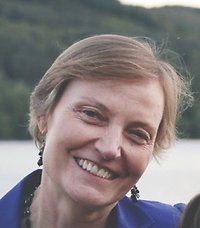 Mary Hepworth
Mary is a psychoanalyst and psychotherapist who has a long-established career and practice in central London (previously known as Mary Target). She has just opened a second practice in Bath, where she works on Monday morning, Thursday afternoon and Friday. In London, in addition to decades of clinical practice, she is a professor in the Dept of Clinical, Educational and Health Psychology at UCL, and for ten years also directed a growing child mental health charity. Her research has been on whether and how different forms of therapy work, and the development of personality, attachment and mental health. Her private practice is with adults..

Mary trained in a number of different talking therapy approaches (first CBT and family therapy, then psychoanalysis), and with her colleagues she developed and runs trainings in briefer evidence-based models such as mentalization-based treatment, and short-term dynamic individual therapy, which have been widely adopted by the NHS and abroad. Thus, while her private practice offers brief consultation and longer-term in-depth psychotherapy, she has a broad, realistic perspective. Considering what might work best for each person is an open, central question, and wherever appropriate she is happy to work alongside or refer to other practitioners.

As a senior and well-known psychotherapist, Mary has few vacancies and charges at the higher end of fees in her private practice. This allows her to continue subsidising her 50% pro bono and minimum fee work with people referred through charities.

mary.hepworth@mhpractice.net
07966 807699.
www.ucl.ac.uk/psychoanalysis/people/mary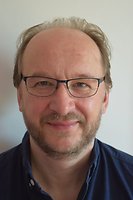 Stuart Crossman
I'm an experienced psychodynamic psychotherapist, offering a safe, supportive place to talk about your difficulties and concerns.
People come to see me for many different reasons, my approach is to take time to focus on what's important for you as an individual.
Initially we'll consider what's bringing you to therapy and whether you feel we can work together; the quality of the relationship between therapist and client has an important part to play.
It's not uncommon to feel anxious or unsure about taking the first step, please feel free to contact me to discuss your concerns in confidence.

Qualifications
Postgraduate Diploma in Psychodynamic Theory and Practice (University of Roehampton)
Qualification in Psychodynamic Psychotherapy (WPF Therapy)
Certificate in Counselling Skills (WPF Therapy)
BPC & FPC Registered
My background is in creative arts and the charity sector, in housing, homelessness, learning disabilities and with young people.

07968 803962
scrossman@hotmail.co.uk
www.stuartcrossmanpsychotherapy.com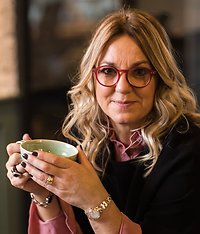 Sharon Charlton Thomson
Making the choice to come into therapy takes courage, Those who choose to do their inner work create possibilities for their own growth and healing, I believe that we don't have to be constricted by our pasts or live a life anxious about our futures; the more self-awareness we cultivate the more choice we create for how we want to live our lives.

I have over twenty years of experience in working with individuals, families and couples as a coach and a therapist. My practice is informed by many years of experience and training.

I have trained in working with couples, children, and families. I am informed in my family work by DDP principles; trained with Jill Gabriel in working with couples and am currently a senior student training at the Karuna Institute in Core Process Psychotherapy which teaches a leading edge therapy that integrates Buddhist and Western psychology, neurobiology and mindfulness. It is a contemplative approach to therapy helping to bring awareness to the unconscious aspects of ourselves, the stuff that can have us feel most stuck.

I work with compassion, integrity, warmth, and compassion. And am experienced in working with developmental trauma, anxiety, stress, and relationship problems. I am passionate about my own continued learning and in service of all of my clients bring what I learn to my work.

07801 827974
sharon@mylifework.co.uk
www.mylifework.co.uk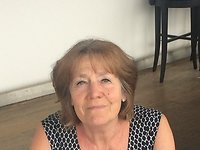 Laura Keyte
Laura is a psychotherapist and the founder member of the Abbey Practice and George Street Therapy Rooms. She is a senior practitioner with more than 20 years of experience in the field. As well as a full private practice Laura was Head of Training at Wessex Counselling and Psychotherapy Service and taught at Bath Spa University and Wiltshire College.

Laura is particularly interested in, and experienced with, working with childhood trauma, experiences of bullying, the impact of Asperger's and autism on individuals and families, and experiences of anxiety.

Laura originally trained with Bath Centre for Psychotherapy and Counselling as an integrative psychotherapist. She developed her psychoanalytic interests and perspective in her work at Wessex Counselling and Psychotherapy Service and is also a registered member of the British Association of Psychoanalytic and Psychodynamic Supervisors.

078 5505 2986
laura.keyte@btinternet.com
www.psychotherapybath.co.uk


Louise Earle

Finding a therapist can feel like a minefield. Ultimately you probably want to find someone that you feel comfortable with, who can of course help you. I will help you to understand what is happening for you, so that you can navigate the challenges you are facing in life.
I work transpersonally, and so I'm informed by a combination of psychodynamic thinking and eastern philosophies. I bring a thoughtful, pragmatic and compassionate stance. I will look at what it is that gives you meaning and a sense of connection. The challenges you present with will be viewed as signs of what you need rather than problems to be got rid of. Often it is about helping you to understand the feelings that you are experiencing.
The clients I have experience of working with include people suffering anxiety, depression, loss and bereavement, childhood trauma, traumatic midlife events, loss of meaning, difficulties in relationships. I have a background in psychology and worked as a psychologist with corporate and public sector organisations prior to training as a therapist.
http://www.louiseearletherapy.com